I am such a fan of
Etsy
, for several reasons. First, I'm helping an individual when I purchase their items; second, handmade gifts are so much better than anything you can find on a store shelf; third, there are a lot of wonderful people there!
Charlie, a stay-at-home homeschooling mom (like me!), is doing something amazing in the Etsy world! She and several friends of hers are making adorable bunnies, and allowing their buyers to choose a waiting child or adoptive family on Reece's Rainbow to receive 100% of the profit from the purchase!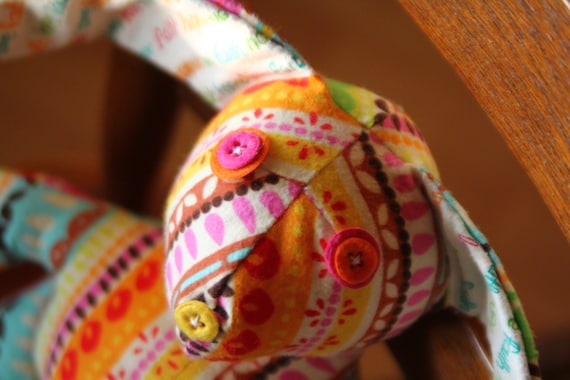 I have been looking for the perfect first gift for our sweet girl, and this adorable button-eyed bunny is it! Please check out Charlie's shop,
To Catch Rainbows
, to get your bunny! They're selling fast, so scoop one up while you can!